Video Surveillance
Video surveillance systems for guaranteed security of properties and people.
Gruppo Sicurezza video surveillance systems are employed for both corporate and residential security. Their mere presence acts as a deterrent against potential threats, while using them to monitor and control offers multiple benefits. In fact, video surveillance not only prevents theft, but also potential incidents at your home or company, or any other kind of threat to monitored areas. Wherever there are elderly people, children, or pets on site, we respond immediately, since we can reconstruct exactly what has happened. We offer solutions for every context.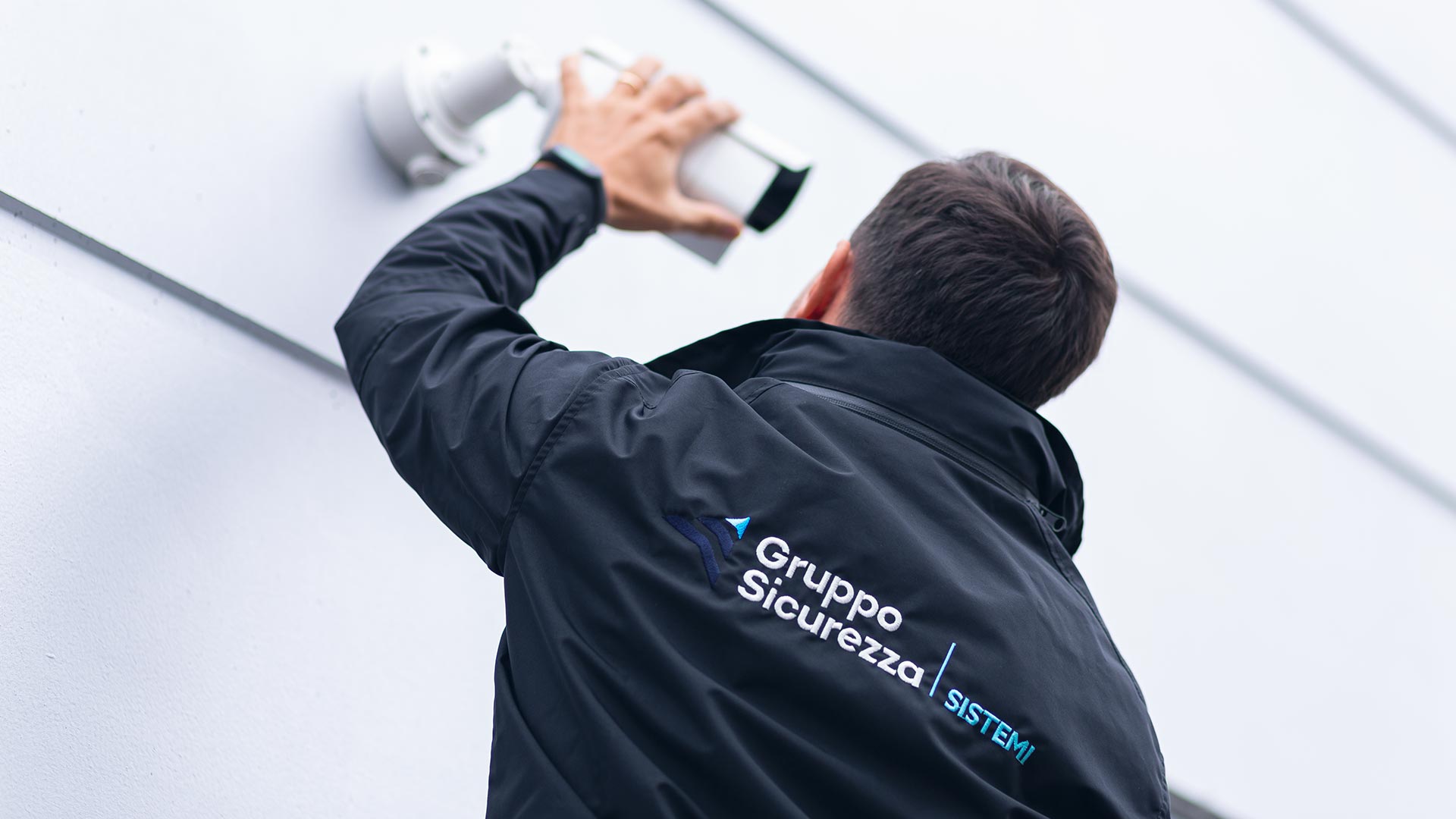 High-definition smart video surveillance,
in colour, even at night.
Protection, prevention, and control.
Thanks to our smart technologies and to technological innovation, we can even operate in difficult weather conditions, thus amplifying the benefits of our video surveillance. We offer high-definition video cameras, such as HikVision, one of our most innovative products which, as opposed to traditional analogic configurations, offers a system based on IP technology: in addition to providing higher quality images, they are also equipped with multiple artificial intelligence functions, such as Deep Learning technology, which can automatically recognize and classify images. The superior quality and functionality of the imagery allows you not only to protect and prevent, but also to recognize the movements and people being captured in all sites and conditions. For example, this enables license plate recognition for the management of entrances or for tracking people in a particular area: these ultra-high-resolution images can recognize people even when captured at night or in poorly lit conditions.
Connect to Satel, the Gruppo Sicurezza Operating Centre.
For constant security, your video surveillance system can also be connected to the Gruppo Sicurezza Operating Centre, Satel. Upon notification of an alarm, we immediately activate the patrol service for emergency intervention, who respond quickly, even in tandem with the police.