Cyber Security
Protection for your digital patrimony.
Cyber security entails protecting and preventing attacks to your digital patrimony, computers and devices, servers, electronic systems, and networks. In today's increasingly connected world, companies of all sizes and private individuals are constantly exposed to risks with effects that are often underestimated. The NCSC (Swiss National Centre for Cyber Security) is recording a constant increase in reports of digital attacks. A digital attack not only slows down your work continuity, but can also entail damage, theft, and improper use of crucial information and data – and sometimes the damage can be permanent.
Gruppo Sicurezza utilizes a cloud platform to perform web analysis and search vulnerability indexes to prevent and avoid digital security issues. Our service offers concrete activities and an executive plan of services dedicated to protecting your data, privacy, and all digital patrimony, in full compliance with international laws.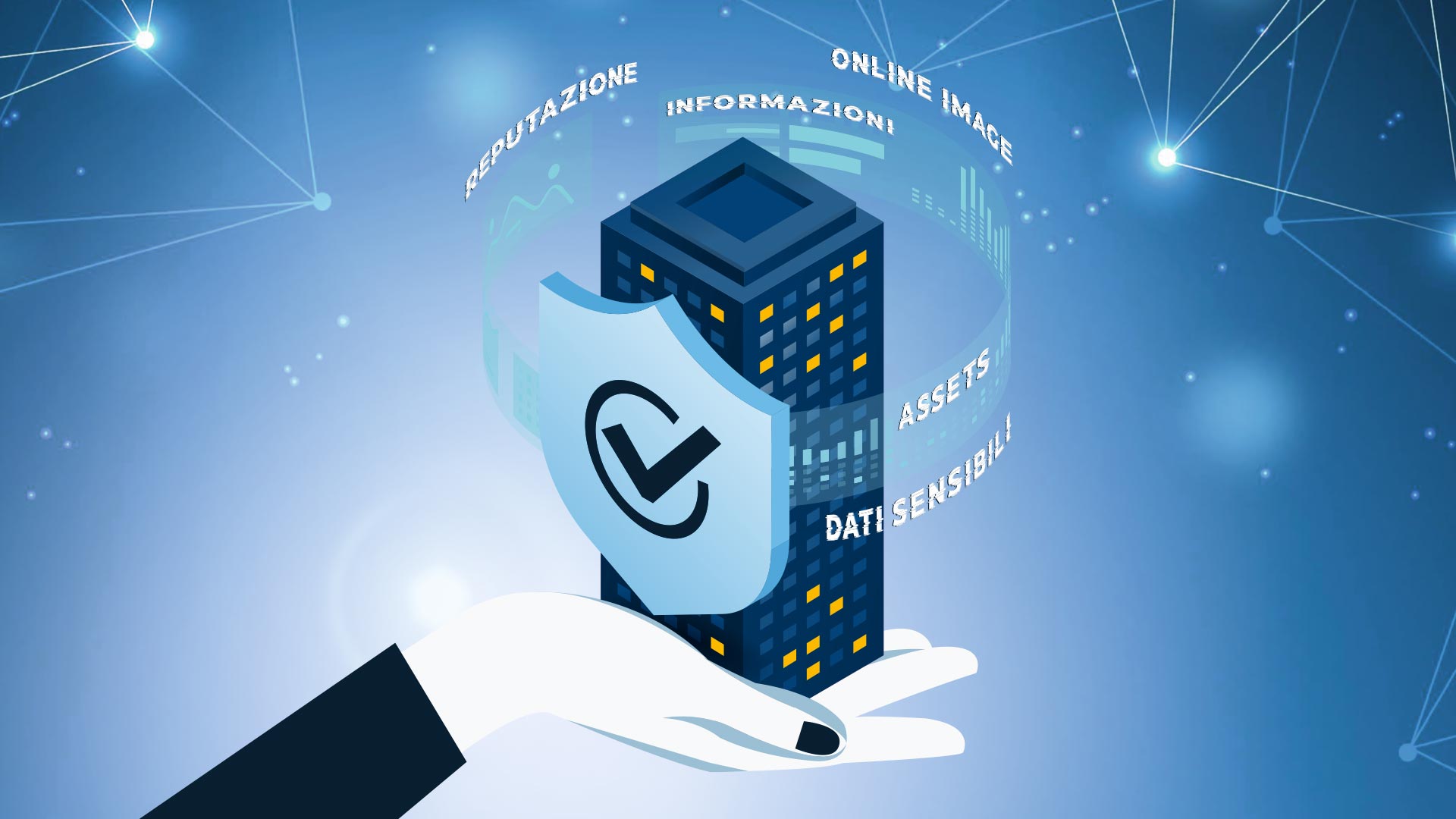 Not just defending but upholding
your company's positive image.
Safeguarding digital life.
Reputation and trust are intangible goods that impact growth and profits. It is vital for companies to protect their image against attacks which might negatively affect their business, credibility, or market value.
The continuous monitoring provided by Gruppo Sicurezza Cyber allows you to keep your online brand reputation under control. Defamatory attacks, fake information and feedback, and any privacy violations are caught early, so as to preserve and defend your company reputation.
A Digital Sentinel 24/7
The continuous increase in online processes and professional activities has led to greater risks of exposure. With Gruppo Sicurezza Cyber, our customers can count on a digital sentinel 24/7 to keep their connections and systems under control. All devices are under surveillance to defend against cyber attacks and keep information, patents, intellectual property, and sensitive data safe through constant, meticulous monitoring.
Privacy and Data Protection.
Consequent to the federal law concerning data protection (nLPD) entering into force, companies are held to numerous obligations. Gruppo Sicurezza Cyber is actively committed to providing support to all parties to ensure a proper transition to the new regulations.
CYBER SECURITY BY GRUPPO SICUREZZA
HOW WE OPERATE
We design cyber security plans, from the conception to implementation.
Our multidisciplinary approach based on integrated security allows us to fulfill all projects, even the most complex, in a personalized and custom manner – from the initial assessment, through the executive phase and subsequent management.